WHEN
Sundays from 10:30 to 11:30
WHERE
Old Ruts Rugby Club or Rutlish School
FREE TRIAL
Try Rugby for free – no pressure to join afterwards.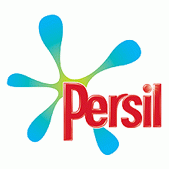 Hello, I'm Belinda, the Team Manager of the RugRuts. If you think your child would be interested in playing Rugby then please email us or call me to find out more.
A great introduction to rugby with a focus on fun, games and some very basic rugby skills. There is no physical contact, but the kids will very likely get messy!
We also ask that parents of this age group stay during the session. We are also looking for parents to get involved as volunteer coaches, first aiders and in admin.
As a family friendly club we run an active social programme for parents as well as kids, and this includes an end of season tour, cheese and wine tasting evenings, curry nights, quiz nights, BBQs, music festivals
When we're training at the Club or at Rutlish School we'll usually have a BBQ offering bacon butties, burgers, cake and tea and coffee which is a great way to enjoy Sunday morning brunch. Due to us asking that parents remain with their children during training we only ask for volunteers from U6 and upwards to help on the BBQ.
Rugby kit is not compulsory but we are think the club kit looks really great. Kids will inevitably get muddy/messy and much of our coaching takes place in the winter, so they may need several layers, a hat and gloves at the coldest times of the year. We will try and play through light rain, so be prepared. We will generally only call off a session if it is too wet or if the pitch is frozen.
Here's what we've been up to recently
Age Grade Rugby is the framework for 6-18 year olds in clubs, schools and colleges. Its purpose is to prepare players for adult rugby in clubs through the game being player centred, development driven [...]
This article explains how the Rugby Age Groups align to School Years. If you'd like to know more about Rugby at Old Ruts then please get in touch with the Team Manager of the [...]