WHEN
Sundays from 10:00 to 11:45
WHERE
Old Ruts Rugby Club or Rutlish School
FREE TRIAL
Try Rugby for free – no pressure to join afterwards.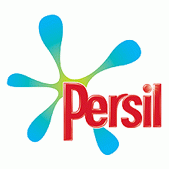 Hello, I'm Susie, the Team Manager of U9s. If you think your child would be interested in playing Rugby then please email or call me to find out more.
We pride ourselves on giving the kids rugby skills for the Year 4s. Our emphasis is on building up their passing, handling, spatial awareness and evasion skills to start getting the kids ready for some Contact Rugby
No need for any prior experience, the kids just need enthusiasm, be able to listen to our coaches and have a love for running around.
As a family friendly club we run an active social programme for parents as well as kids. This includes an end of season tour, cheese and wine tasting evenings, curry nights, quiz nights, comedy nights, BBQs and music festivals.
As well as home training sessions we also hold joint training with other local clubs and take part in tournaments throughout the season. Details of all our upcoming training, festivals etc can be found on our fixtures page.
CLUB KIT
Club shirts/shorts etc are not compulsory for training but we think the club kit looks really great. Club branded kit is available from the shop at the ground in Poplar Road (open on Sunday mornings). Your child will need a club shirt to take part in Festivals which start from U6. A set of 'skins' to go under their kit and a water bottle (marked with their name) are also a very good idea.
FOOTWEAR
We also recommend that from U7/8 kids wear rugby/football boots (studded, not moulded and not for astroturf) once the weather starts getting wetter. Cheap pairs are available in most large sports shops or online retailers. Most weeks they will do lots of running and even on damp grass, the surface is slippery.
GUM-SHIELDS
From U9 the kids start to use contact (tackling). As such, your child MUST have a gum-shield before they take part in contact activities. You can also buy them under-layer body padding and scrum caps. These are not essential, but can help some children's confidence as they gently transition into tackling.
STAY WARM
Kids will inevitably get muddy/messy and much of our coaching takes place in the winter, so they may need several layers, a hat and gloves at the coldest times of the year. We will try and play through light rain and will generally only call off a session if it is too wet or if the pitch is frozen.
BBQ
When we're training at the Club or at Rutlish School we'll usually have a BBQ offering bacon butties, burgers, cake and tea and coffee which is a great way to enjoy Sunday morning brunch. The BBQ is run by parents on a rota basis, so please be prepared to volunteer for half an hour or so when it's our age group's turn and remember…it's always warm and dry by the BBQ!
VOLUNTEER ROLES
You can also get involved by joining the coaching team, helping with admin or becoming a volunteer first aider. All of our coaches are volunteers and we would willingly welcome more help. We had a great time last season, but the old adage that many hands make light work is still very true. There's a job for everybody!
You do not need to be a rugby player, or have any rugby experience. Much of the training is just about instructing rules, or giving encouragement. The club can also pay for you to attend coaching courses to give you specific training knowledge.
Here's what we've been up to recently
Age Grade Rugby is the framework for 6-18 year olds in clubs, schools and colleges. Its purpose is to prepare players for adult rugby in clubs through the game being player centred, development driven [...]
This article explains how the Rugby Age Groups align to School Years. If you'd like to know more about Rugby at Old Ruts then please get in touch with the Team Manager of the [...]